Are you ready for making yourself succeed,
be happy, healthy and heal NOW?
Having a balanced life (a spiritual and rational one with your right and left brain in harmony) and a good health, a job that passionates you and makes you earn, a fulfilled family life, children and deep romantic love relationship with a man or woman, and being good on your own is what you aspire, however despite the many efforts, best intentions and strong motivation, you fail over and over again in reaching your goals?
Finally succeed in your relationship, work, have children and self-heal.
Hi I am Julia.
I am a truth & deep true love seeker,
–> inner SUBSTANCE Coach
–> Expert and Researcher in Intuitive Healing,
–> Founder of Art of a different, happy, healthy & successful life
–> Creator of SUBSTANCE-Formula & SUBSTANCEMIND®
(Expert in strong Mindset, Mind & Cell Reprogramming) and much more!

"I am helping ambitious and committed men and women who want it all: deep romantic love in their life, a happy, healthy and successful family, fulfilled children, a peaceful and sustainable life-time old-growing together relationship, a loving spouse, be happy, healthy & successful in their career, and successful and have struggled despite many efforts over and over again of having it all."
Good that you are here…
Let's get your life back under control, be happy and succeed in your goals!

You can be happy, healthy & successful in any situation of your life even after repeated failure. This is what I believe, even I intuitively know.
I know how it is to fail over and over again despite many efforts and best intentions and what it needs to finally succeed and be happy, healthy, successful and heal.
While I was on the road to a happy, healthy and successful business, people often told me to specify on one single thing, because as they said "it is too much what you offer…". I knew that if you want it all you need to do it all. If you want it all you need to work on several levels. But on which?

And I know this can be overwhelming! I felt for many years overwhelmed by all the approaches and tools that exist, trying different approaches having had the impression nothing really worked on a sustainable basis or not at all.
So I decided for myself to create an integrative and strategic approach to create happiness, health and success on a sustainable basis for me and my family, to put things into order and to help myself to create a solid foundation for a happy, healthy and successful life."
The SUBSTANCE-Formula was born: a 9 step formula to master the skills you need to lead a happy, healthy and successful life on a sustainable basis. I thought: Finally! I had the SUCCESS tool built for myself. After having pronounced it out loud, a couple of months later I had to experience a quite challenging spiritual awakening and knew there was something more…a missing piece to discover.
To help myself to overcome this challenging period I intuitively – with the help of the universe – developped a second approach: SUBSTANCEMIND®. It made me whole and helped me to overcome intense pain, handle hearing voices, paranormal appearances and to feel my body and heart again, to hear my soul and to discover how to heal myself and others and solve all my patterns.

My success strategy was complete: SUBSTANCE-Formula and SUBSTANCEMIND®.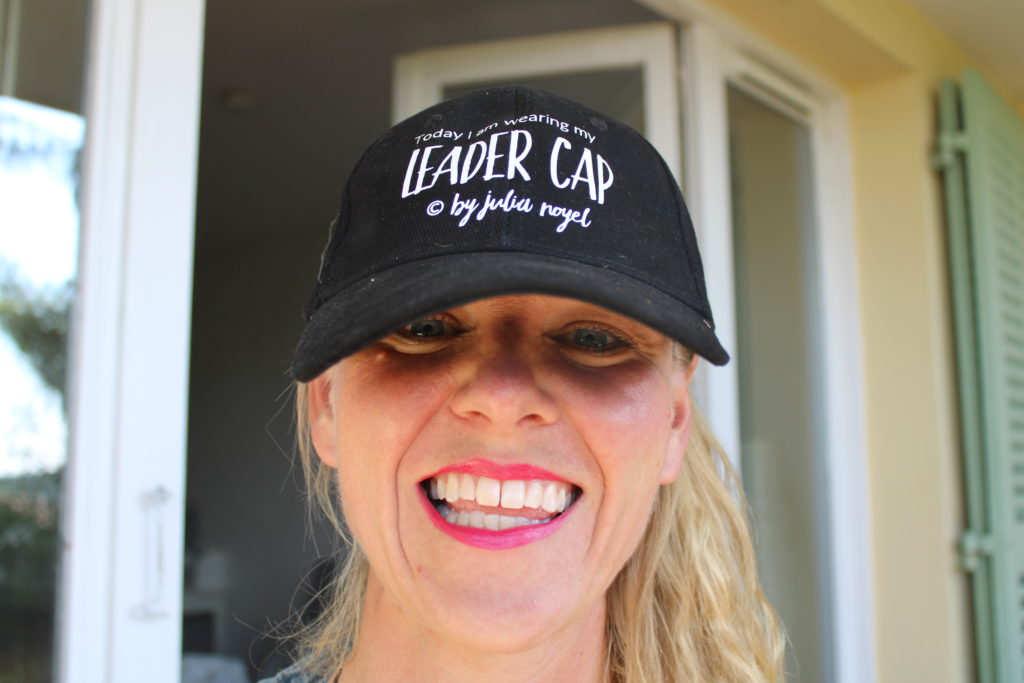 In my transformational programs I am eager to share with you my two success strategies as well as my personal experience, deep intuitive insights I got during spiritual awakening, as well my knowledge I have gained as certified coach, psychologial advisor, corporate trainer, coach and consultant, and intuitive healer to allow you to set a solid foundation to be happy, healthy & successful in your love life, at work, with your children and your daily life.r
I will show you how I did to manage self-doubt, chronic pain, disease, failures, the feeling of being not ok or different (e.g. highly sensitive, INFPs, empaths, twin flames, dual souls, all not oks) and how to increase self-esteem and self-confidence, establish a strong success mindset to oveercome challenges, be happy and succeed and create a solid foundation for a happy, healthy and successful life.
release blockages, raise your self-esteem and self-confidence, to strengthen your inner SUBSTANCE, build a strong mindset, a SUBSTANCEMIND®, and
Expert in Self-esteem & Self-confidence, Education Consultant
Expert in Energy & Emotional Management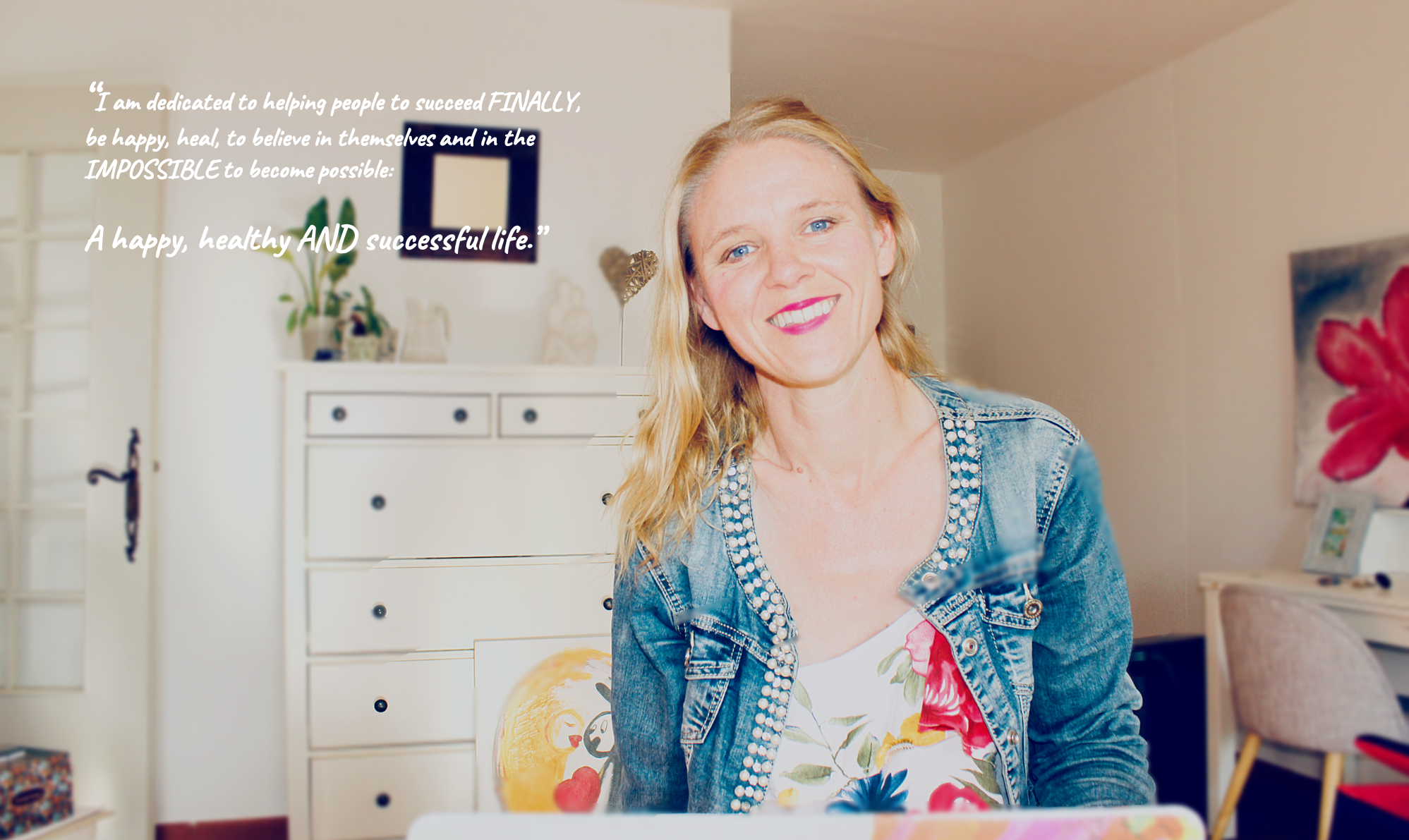 Discover how I mastered the Art of a
different, happy, healthy AND successful life.
Choose below area you need my support and wanna definitely transform!
A different, happy, healthy & successful YOU and LIFE
Change your life now and live a life that makes you truly happy, healthy & successful.
Different, happy, healthy & successful at work
Succeed in your projects at work, in doing a job you truly like, and you are passionate about, in earning money you deserve, or having enough clients.
Different, happy, healthy & successful relationship
Succeed in your love life, get true love back into your life, be happy, meet the right partner, save your couple, recover your ex, and have a peaceful sustainable long-life relationship.
Different, happy, healthy & successful children
Having success in your projects of having children (overcome infertility issues) or a family, get all the skills to raise autonomous, responsible, self-confident happy, healthy & successful children, succeed in being a great and successful parent and raise children who will change the world for a better.
A different, happy, healthy body, mind, soul & inner child

Self-Healing & Spiritual Awareness. Get control back over your body, mind, soul, and inner child. Understand the reasons for your pain, chronic disease or health problems, stop hearing voices, paranormal appearances, digestive problems, intolerances, heal yourself. Feel assertive, self-confident, manage your emotions, be respected, seen, or heard, a strong mindset.
E-Mail Classes & Self-learn Classes
Deep transformative
Coaching programs
Intuitive reading & healing
What you can expect when working with me.
Proven strategies and a step by step process I have used for myself to:
know & understand yourself

, strengthen your self-esteem,

gain more (self)-confidence

attract the positive

, raise your vibrations,

get rid of negative energy & beliefs

, protect against toxic situations
shine

and show you fully, know how to market and promote your self

live a healthier life

, feel better in your body, be more centered, become aware of the causes of your pain and overcome it


increase your communication skills, create better relationships

, understand & handle people with different personalities
be

authentic

in every situation, stay true to yourself and with others
be seen, heard and

overcome conflicts

(at work, with spouses, children, friends), better

handle criticism

create an environment

(work, relationships, etc.) that makes you feel good, inspired, and proud

ride and identify your emotions

(anger, reducing jealousy, anxiety and stress)

feel calm, in peace, secure, energetic, autonomous and happy

organise yourself better, achieve your goals, move forward with your creative projects

and finalise them
have

more time for yourself, your partner, your friends

attract

more Love, Happiness, Passion, Energy, Success and MONEY.
Simple
Creative/Intuitive
Efficient/Energetic
You want to get personalised advice or 1:1 coaching
on how to finally succeed in your projects, creating sustainable,
health, happiness and success in all areas of your life?

I offer 1/2 day (=3hrs) strategy coaching.

The first small step to your happy, healthy and successful life starts here
Get inspired. Discover my latest articles & youtube videos below.
Why am I hearing voices?
Hearing voices can be a scary experience especially if it happens to you the first time, you do not know where they come from, why they are there, when you hear many different voices or you hear nasty and authoritarian or hateful voices.
Why you should think twice before following your intuition when raising your child
Have you ever wondered if listening to your intuition is all you need when it comes to raising your children or what it needs to raise happy, healthy & successful children? Well, you are not alone!
If you want to change your life don't do this
Do you know the following situation? You are unhappy and you are quite clear about which kind of life you would make you happier, you would like to change, but sometimes you have some minor doubts about your intention as your ideal life seems so different to other people's lives. So in moments of doubts you call your family – maybe your mom, your father, your sister…
How to attract your dream life
Well, I remember the time when I was chasing after things, happiness, after success. I worked hard, I spend all my time on my work, thinking "well, when will you finally succeed in what you are doing?" But I also remember a time when everything was easy, life was so beautiful, I felt happy. Everything was easy. I felt so good. Customers called me. Success and money came to me easily. What had happened?
6 Risky Mistakes Parents Make when wanting to raise happy, healthy & successful children
While teaching and researching over years in the field of parenting I see many of the same risky mistakes being made by parents who want the best for their children. They put all their effort and are then disappointed that their children struggle in life once grown up adults. In this article you will pick up some advice in order to avoid some common mistakes.